What is a Metal Nibbler?
Metal nibblers are the new and better innovations of metal cutters. By choosing a metal nibbler, you can make all your metal cutting tasks easy and reliable as these nibblers have the purpose of metal cutting and that too without consuming much time and effort for the same. With the help of metal nibblers of different types, people can avail themselves of the metal cutting methods just in a single stroke without much effort.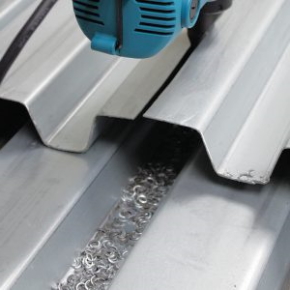 When choosing a metal nibbler or buying it, some important things should be taken into active consideration. So that you can choose the most accurate, metal nibbler for yourself and enjoy its amazing features.
Factors that are taken into consideration for Buying a Metal Nibbler
Below are some special factors or features that need to be taken into proper consideration by the people who want to buy metal nibblers and want the world's best quality nibblers at their service.
Gauge Quality
The quality of the power gauge matters the most. This is one of the most important things among the metal nibbler-buying guide for sure. The gauge that you opt to choose should consist of at least the capacity to cut 20 thick metal sheets into half or more parts.
Type of Power
There exist 2 types of power metal nibblers. One is electric and the other is the pneumatic type. Both these types are equally appreciable and their usage in the metal nibbler matters the most for sure.
Strokes per Minute
A normal metal nibbler offers 1300 to 1400 strokes per minute and this is the optimum range of strokes achieved by an individual nibbler. If the nibbler that you are about to buy does not provide the specific amount of strokes, then it is not worth buying and spending money for.
Minimum Cutting Radius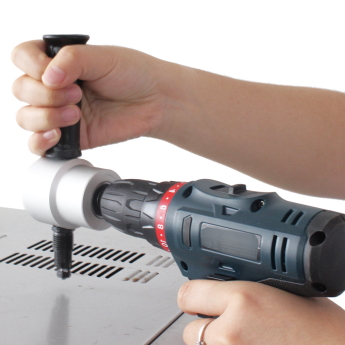 A specialized metal nibbler provides approximately 1-3/4 to 4-3/4 cutting radius and this range decides the authentication of the metal nibbler. The lesser the cutting radius more is the capacity of the metal nibbler to provide you amazing services.
By considering the above factors, it becomes easy for people to buy metal nibblers according to their choices, convenience, and affordability.
The metal nibbler buying guide helps you in choosing the appropriate metal nibblers for yourself by making all the advantages of all of them clear in your view. All the above factors are very appropriate and constant to detect whether the metal nibbler chosen by you can meet all your requirements or not.
To decide this, you should properly check all the details whenever purchasing a metal nibbler on either an online or offline medium.